China Sees Space on the High Moral Ground
By Aaron Rhodes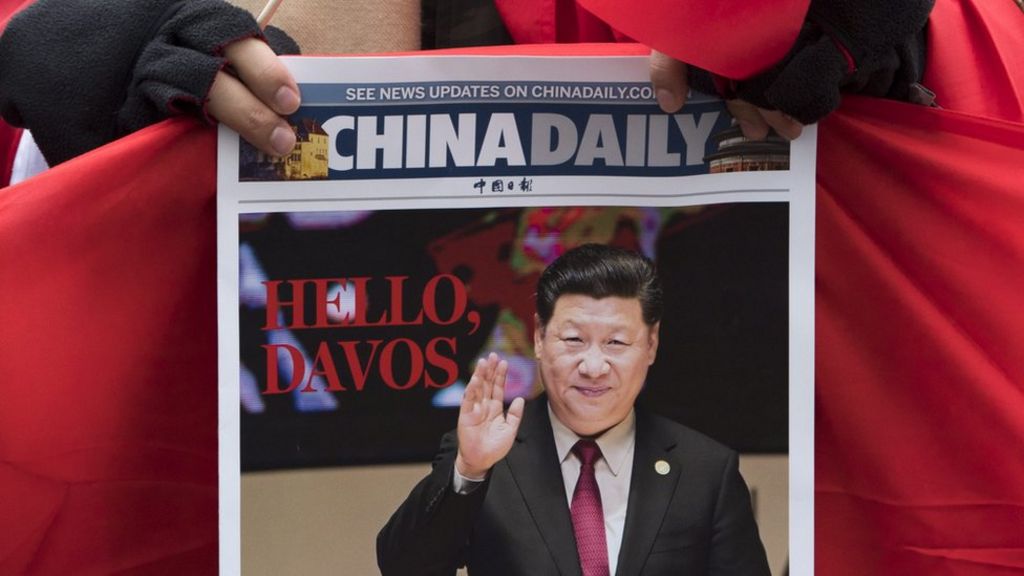 Davos, 19.01.2017 (Providence) – With Europe faltering and a new United States president attacking globalization and international organizations, and vowing to focus on national interests, leaders and experts are concerned about the threat of populism to what they still believe is the liberal democratic world order.
In this situation, China has taken center stage. At Davos on January 17, President Xi Jinping spoke of his government's determination to play a responsible role in defending and contributing to multilateral efforts to "secure peace and reduce poverty." Xi was applauded for opposing protectionism. All states, he intoned, should "view their own interests in a broader context," and "refrain from pursuing their own interests at the expense of others."
The contradiction between these positions and China's program of building military installations on disputed islands in the South China Sea, a serious challenge to the international rule of law, is obvious. But they belie a more complex, and even more malignant, perversion of the principles upon which United Nations human rights treaties and institutions were founded, and they reflect an effort to defend and legitimate practices the international human rights system was set up to end. China, where 60 million people were murdered in the process of establishing and maintaining communist rule, continues to abuse the fundamental human rights of its people, undermines international human rights institutions, and indeed subverts the very concept of innate, individual human rights. (…)
Continue reading here.
Aaron Rhodes is President of the Forum for Religious Freedom Europe. He was Executive Director of the International Helsinki Federation for Human Rights 1993-2007, and later a founder of the International Campaign for Human Rights in Iran and Freedom Rights Project, a human rights think tank.